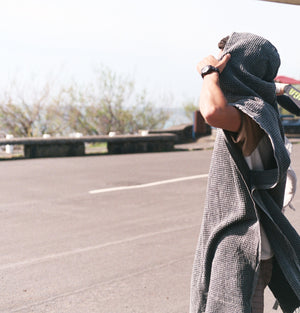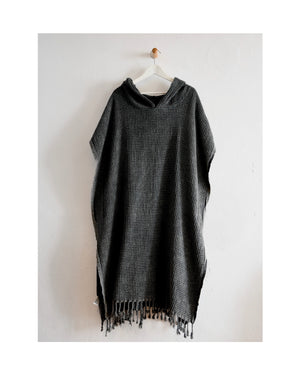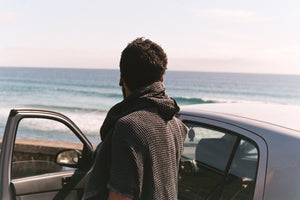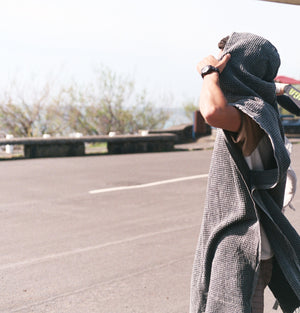 Long Hooded Poncho - Black
A Classic redesigned.
Inspired by our travels in India and Central America, we wanted to create a long-lasting poncho that would serve us in all conditions and situations. A poncho we could wear to the beach, to change into/out of our swim and wetsuits. A poncho we could layer for the evening, and one cosy enough to throw on at home on chillier days.  
The . m o n k . poncho is made of 100% loomed cotton, and made by hand, a design which is timeless, elegant, and functional. The poncho rolls up nicely for traveling, is easy to wash and dries quickly.